Your Guide To Cowboy Boot Heel Types (And What Will Suit You Best)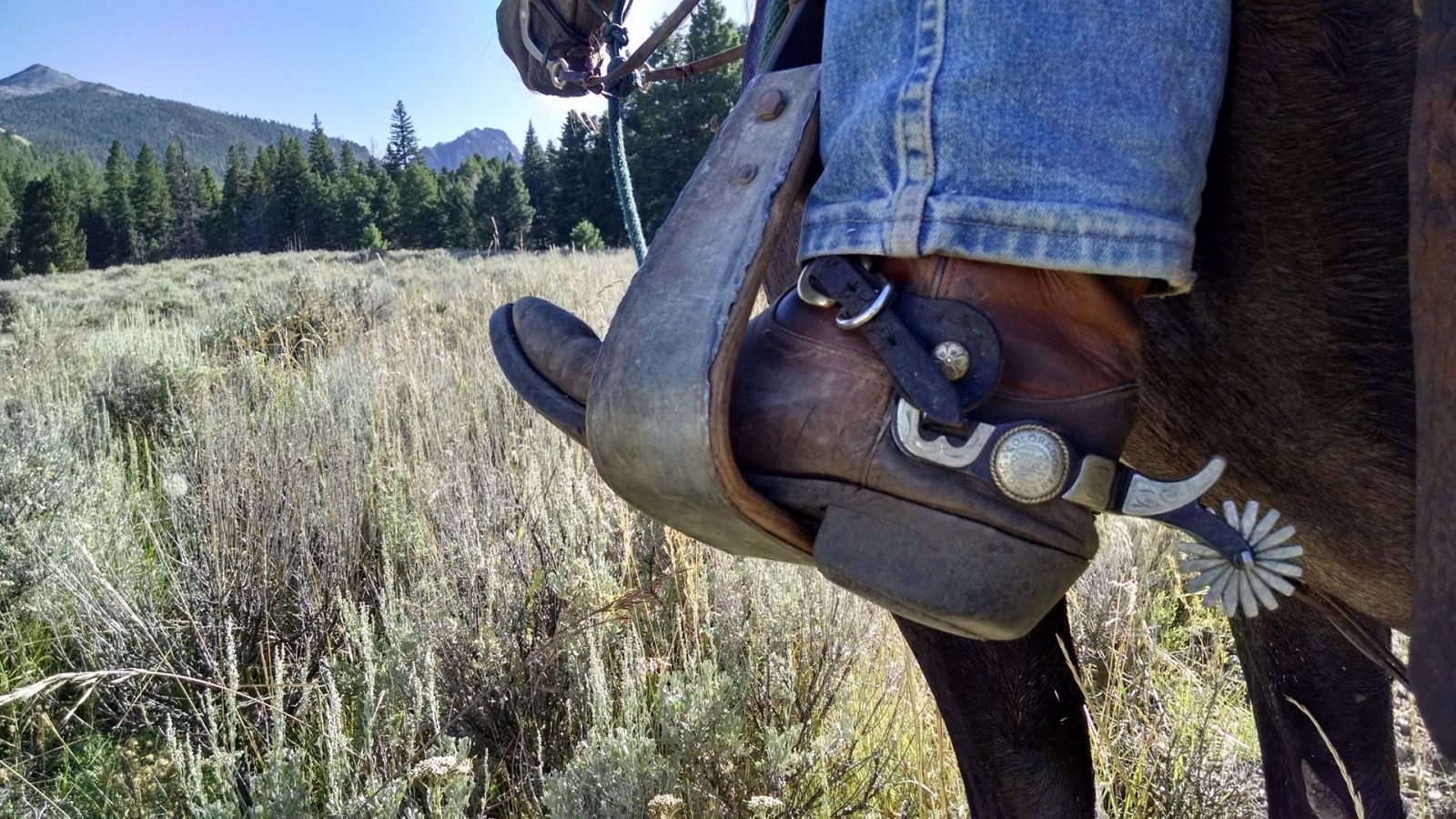 Cowboy boots have been a serious fashion trend for centuries.
Both men and women have been wild about western boots since the 1800s. Cowboys would wear cowhide boots on the plains of the midwest and far western United States - but roper boots have been dated back as far as the 1600s in Spain!
In the seventeenth century, cowboys would have two pairs of boots - one for working and one for town - so over time, cowboy boots became more and more common, becoming more of a fashion statement as they are a requirement for working the land.
Once cowboy boots and spaghetti westerns hit Hollywood in the 1930s with actors like Gene Autry and Roy Rogers donning the boots, there was no going back.
Now, there are endless options when it comes to western boots - from unique toe shapes, patterns and colours to embellishments, sole thicknesses and most importantly, heels.
Cowboy heels have various functions and styles, depending on the type of boots you have or need. Whether you need them for everyday wear, working the land, going out on the town or for fashion, there's a unique heel that's best suited to you.
We've highlighted six common cowboy boot heel types to help find the best boots for you - starting with the chart below. Read on.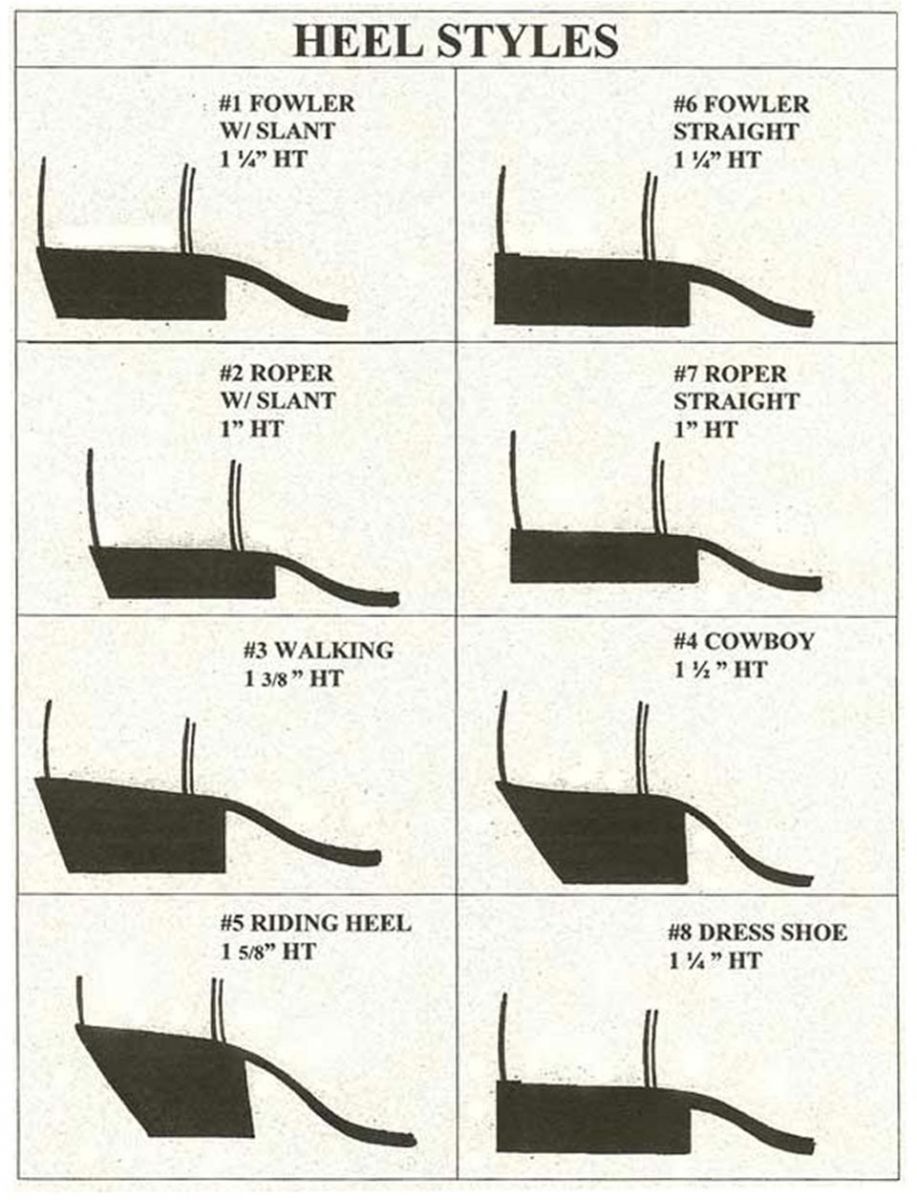 Image: Pinterest
Cowboy heel style #1: Fowler

Image: Men's Designer Shoe
There are two kinds of Fowler heels - slanted and straight. Both have their own advantages for men and women working the land or just rocking the western cowboy style.
Slanted or "pitched" heels angle backwards for a more formal, high-end design. You'll often find these heels on formal or "going-out" boots. However, they're also perfect for walking in general and for hooking into stirrups.
The alternative is a traditional straight-cut heel. This is the most comfortable and stable heel design for walking.
Cowboy heel style #2: Roper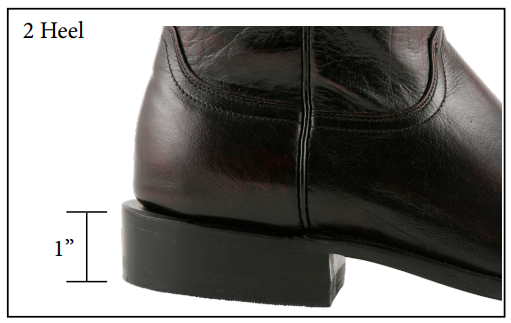 Image: Men's Designer Shoe
The straight-cut roper boot has a long history, reaching back to the former Prime Minister of England, Arthur Wellesley, who was a war hero and the first Duke of Wellington.
The Duke of Wellington wore hessian boots with a short heel, pointed toes and tassel decorated tops - a popular boot for British soldiers in the war effort. The Duke enlisted the help of a local boot maker to create a new pair of hessian boots with soft calf leather, a one-inch heel and a mid-calf shaft - the first ever roper boot.
The roper heel is flat and stable. Men and women wear roper heels when jumping from a horse to rope a steer and immobilise the animal before branding it. The roper boot is designed for maximum stability on the ground to avoid falling while tussling with a steer or getting a twisted ankle.
Cowboy heel style #3: Walking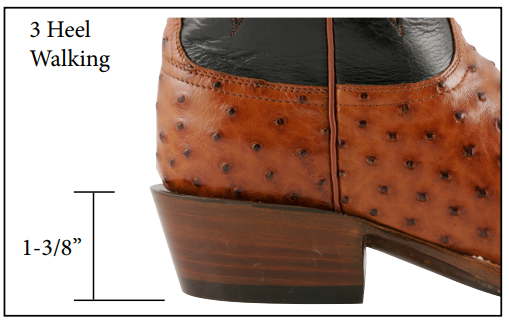 Image: Men's Designer Shoe
The traditional walking heel is arguably one of the most comfortable for men and women who love to wear western boots from sun-up to sun-down. Walking heels have a slight slant but are overall quite even and stable for extra comfort and balance.
At times, walking heels are made from rubber rather than traditional wood. This gives the walker extra bounce while walking, ensuring the foot and calf have premium comfort at all times.
Cowboy heel style #4: Cowboy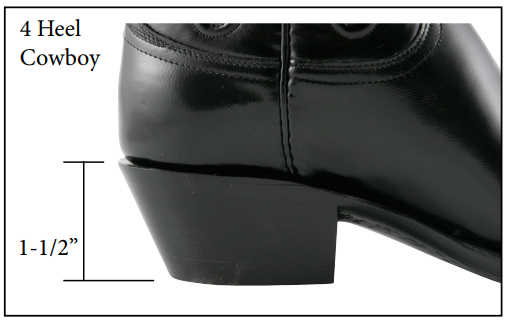 Image: Men's Designer Shoe
In the seventeenth century, men and women's shoes were very similar. Women's dresses often covered their boots and just the toes peaked out, so their boot toes were thin and feminine whereas men's boots were squared and stocky.
However, around the time of the Enlightenment, men's heels disappeared. Nowadays, it seems like cowboy boots are the only exception.
The distinctive, slanted cowboy heel is required for men and women working with unpredictable horses. The tall, angular heel prevents the foot from sliding forward in the stirrup and provides an excellent degree of control in the saddle.
The traditional heel is also often included in fashion boot designs - the western boot is a popular trend at the moment paired with jeans and a loose fitting jumper or leather jacket.
Cowboy heel style #5: Riding Heel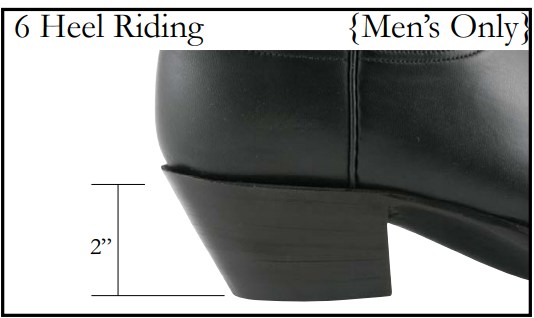 Image: Men's Designer Shoe
Standard riding heels are two inches tall and have a noticeable slant. The shape of the heel is 100% practical for men and women working the land - the nook of the heel (i.e. the wider section attached to the sole) is designed to hook into the stirrups of a saddle and keep the rider stable.
Since there's no 90 degree angle at the back of the heel, it's also gentler on the horse. There's less friction for the horse and more comfortable overall.
Cowboy heel style #6: Fashion Heel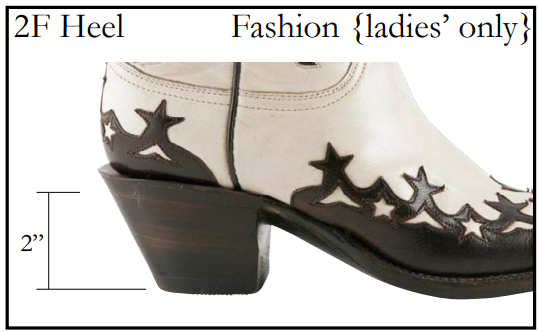 Image: Men's Designer Shoe
Fashion heels are perfect for going out on the town or for adding a western twist to an otherwise normal outfit. The heels are often tall - two inches or more - and made from rubber to quieten the sound of footsteps.
The rubber sole also allows for a bouncier, softer footfall, so while they're taller than your average cowboy boot, they're also comfortable to walk around in.
Fashion boots have a noticeable slant, much like the traditional cowboy heel, but this is all for show - fashion heels are a mirage of the traditional boot, ideal for fashion lovers who want to add a fun, western twist to their outfit.
Now you're an expert on cowboy boot heel types, make sure to check out our range of boots! We've got boots of all shapes and sizes.